Last modified
by -
8 years
ago
164 Views
2 min read
Was this information helpful?
WP App Studio 4.7 release offers many advanced features, improvements, bug fixes as a result of 5 months long heavy development.
Last modified
by -
7 years
ago
240 Views
3 min read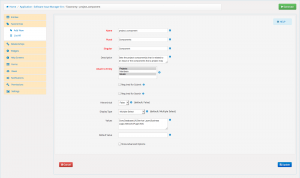 Was this information helpful?
A taxonomy is a way to group things together. It might contain only one attribute of interest to users. You can define hierarchical (terms with a parent term) or nonhierarchical (terms without a parent term) taxonomies.