Last modified
by -
4 years
ago
51 Views
Less than a minute read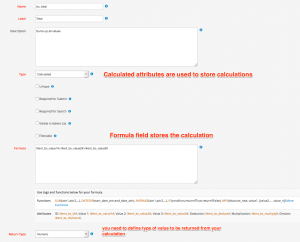 WP App Studio FreeDev accounts support calculated attributes in custom WordPress plugins. This article explains how to use calculated attributes for doing simple calculations in plugin designs.
Last modified
by -
4 years
ago
94 Views
3 min read
When you first install WP App Studio, it comes with FreeDev Demo app. FreeDev Demo app is designed to introduce the basic concepts of WP App Studio WordPress development. In this article, I review the main screens and introduce a simple WPAS WordPress development workflow by adding taxonomies and attributes to our demo app.
Last modified
by -
4 years
ago
141 Views
1 min read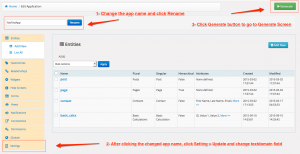 FreeDev API access is designed to teach basic concepts of WP App Studio. Once you download and activate WP App Studio plugin, you get FreeDev Demo App pre-installed. In this tutorial, we will work on this app to create a custom WordPress Plugin.